Pakistan Navy protects Maritime Interests of Pakistan, deter aggression at and from sea, provide disaster relief, participate in development of coastal communities and contribute to international efforts in maintaining good order at sea.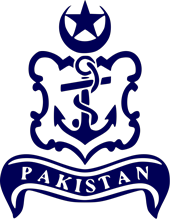 Chief of Naval Staff
Admiral M Amjad Khan Niazi NI(M) S Bt
Pakistan has enormous maritime potential and its economic prosperity is inextricably linked to the development of its maritime sector. However, this realization in our national reckoning has only started dawning in recent years. Pakistan Navy, being a major stakeholder in shaping maritime thought in the country, is alive to this need and is proactively playing its role in creating the requisite maritime awareness for exploitation of the untapped potential of our Blue Economy.